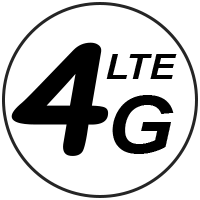 LTE/4G HD Camera PRO
The most complete advanced 4G/LTE communication system for invisible operation, perfect for Private Detectives, Journalists, Security Personel, Presentations, Meetings, Speeches and more. Deliver high-quality Photos & Full-HD Videos to your partner on the other end. The LTE/4G HD Camera PRO is the only system that combines seamless hidden wireless earpiece communication, Captures and sends high-quality Photos & Videos and incorporates a built-in Audio Player for Prerecorded Speech & other Audio Material for self-help.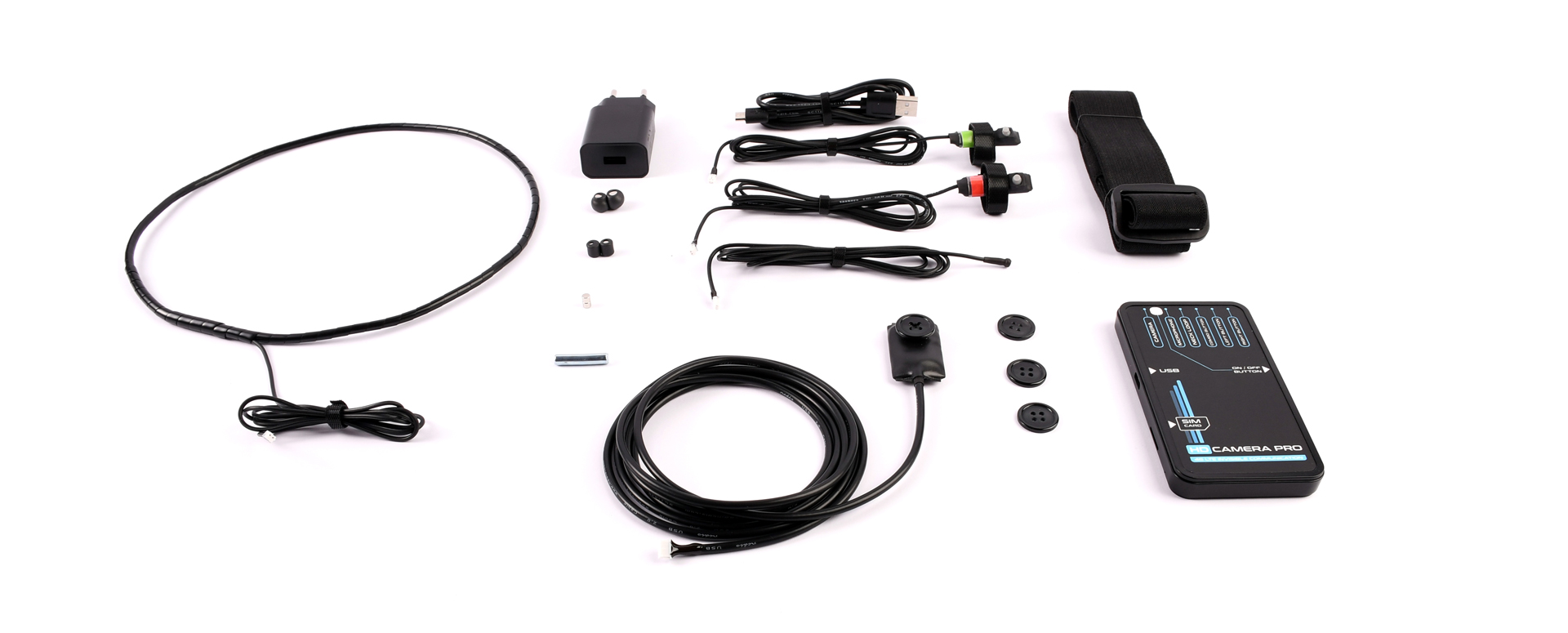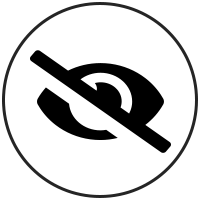 Invisible
Made for all kinds of invisible communication. This system it fully stand-alone and does not need any mobile phone or any other devices. Simply equip it with a SIM Card and you are ready to send Photos, Videos, Talk and Signal your partner on the other side of the Voice-Call. Supporting the latest high-speed 4G/LTE technology, which enables the fastest and clearest communication that technology can offer.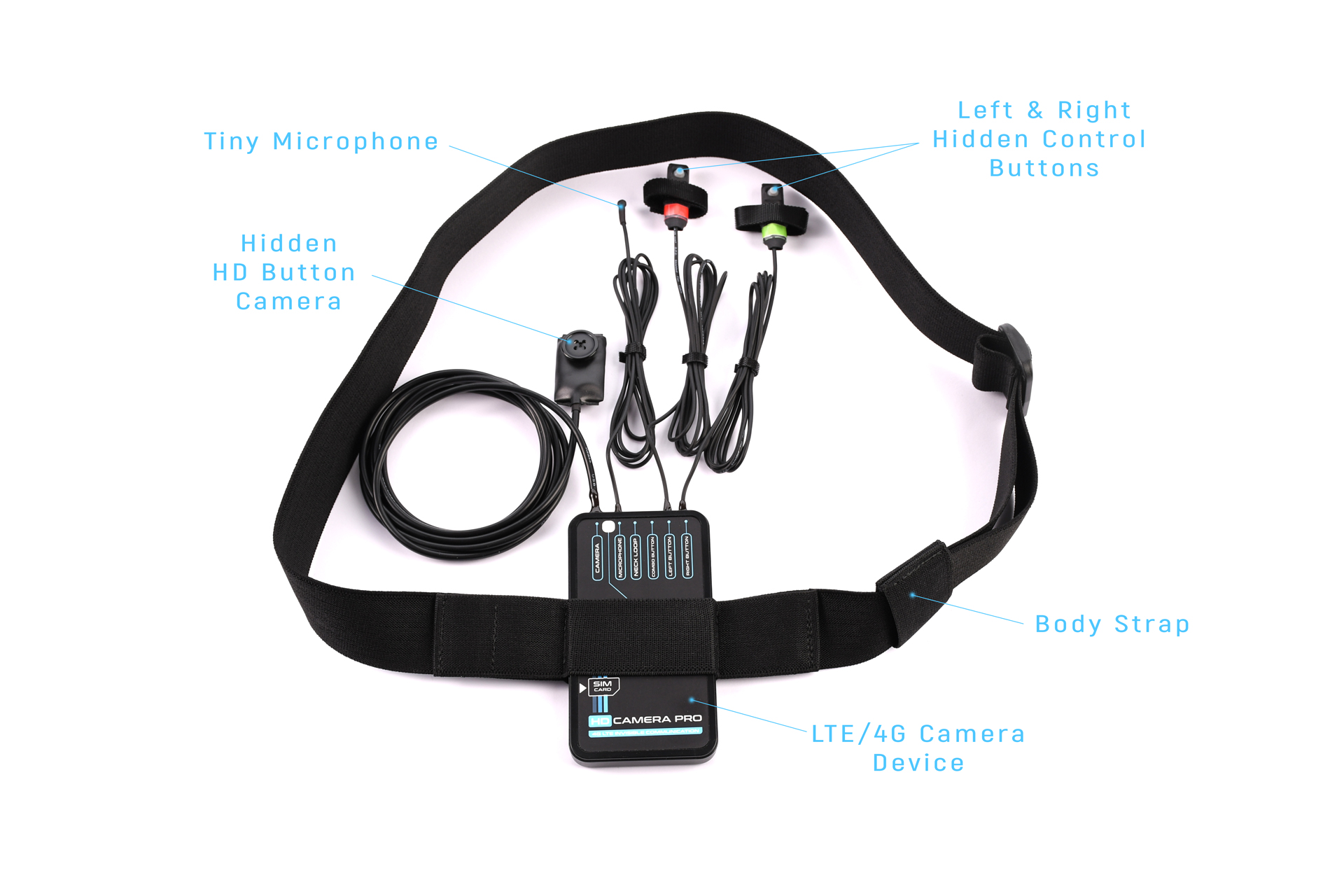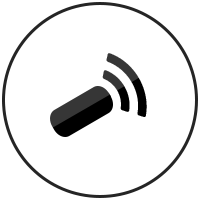 Wireless Earpieces
Includes a full range of Earpieces for every situation. Use the Premium Earpiece, Standard Earpiece & Micro Earpiece without a battery for quality Voice reproduction to communicate on-Call with your helper. Or choose the Active Earpiece for almost headphone-like sound for Speeches, Presentations or other loud environments.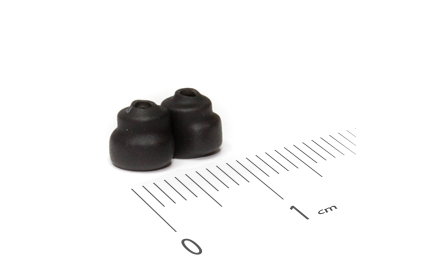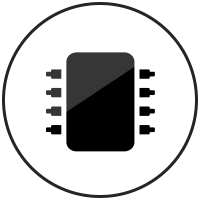 High-Speed 4G LTE Technology
State-of-the-art High-Speed 4G/LTE Mobile Support for sending Photos, Papers, Documents to your partner without any interruption. Specially designed for simultaneous communication to send high-quality Pictures or Videos while speaking on an Active Call. Pictures & Videos are Captured and ofter another without stopping while the rest are actively sent to your partner in the background for quick communication.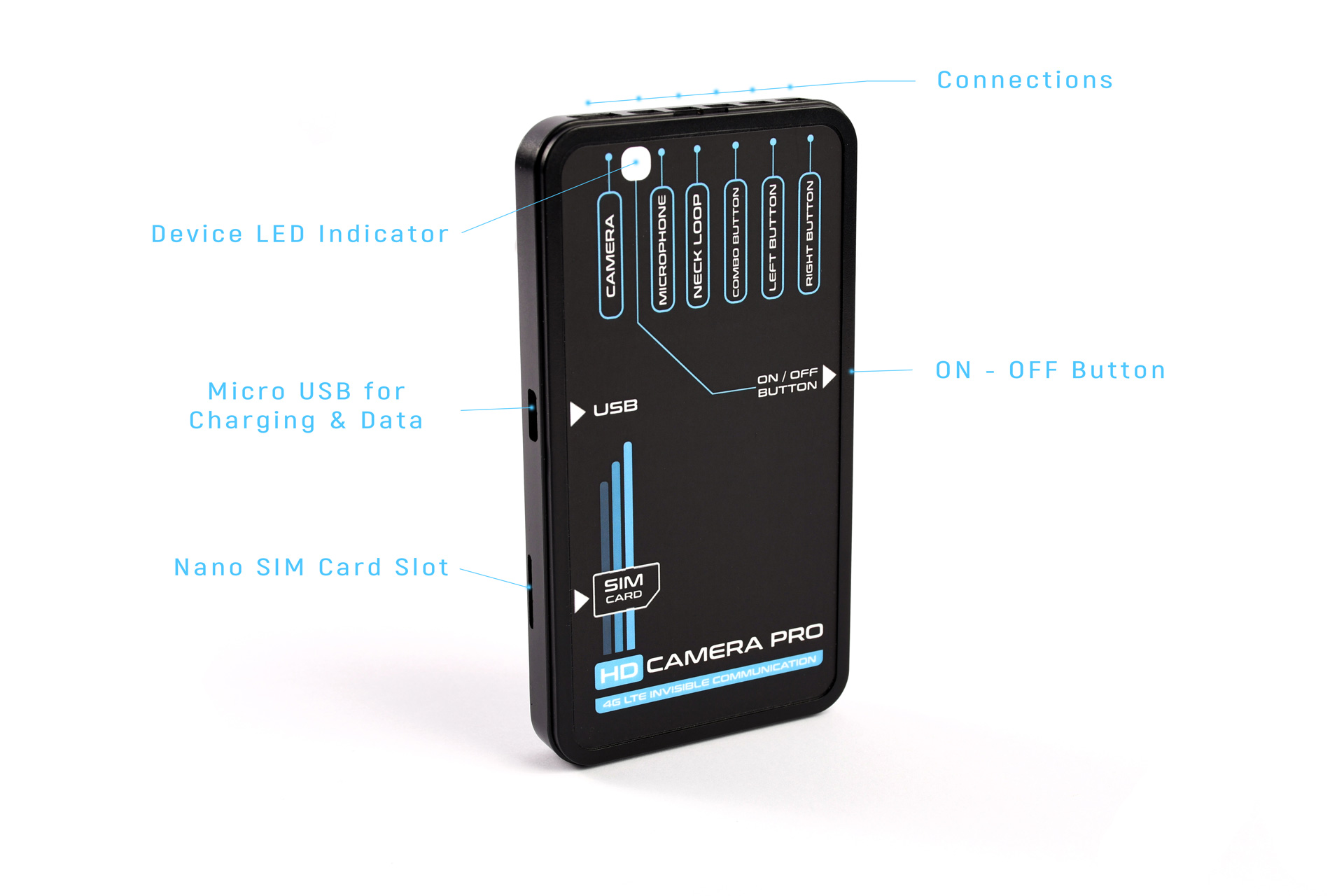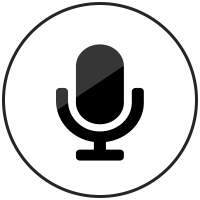 Microphone & Voice Communication
Talk or Whisper to your partner using the adaptive high-gain Microphone. Send Secret Beep Signals while On-Call to stay unnoticed in a quiet exam room with the Two-Tone Signal Button for quick signalling of "YES" or "NO" or to form more sophisticated signals with your helper without needing to Talk.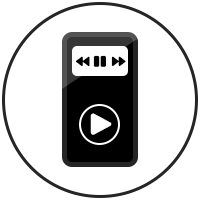 Built-in Audio Player for Narration & Self-Help
Fully enabled built-in Audio Player to Playback your Prerecorded Voice and other audio material, ideal for Speeches or Presentations fully controllable with the Hidden Control Buttons that enable full control over Playing, Pausing, Rewinding and Jumping between recordings.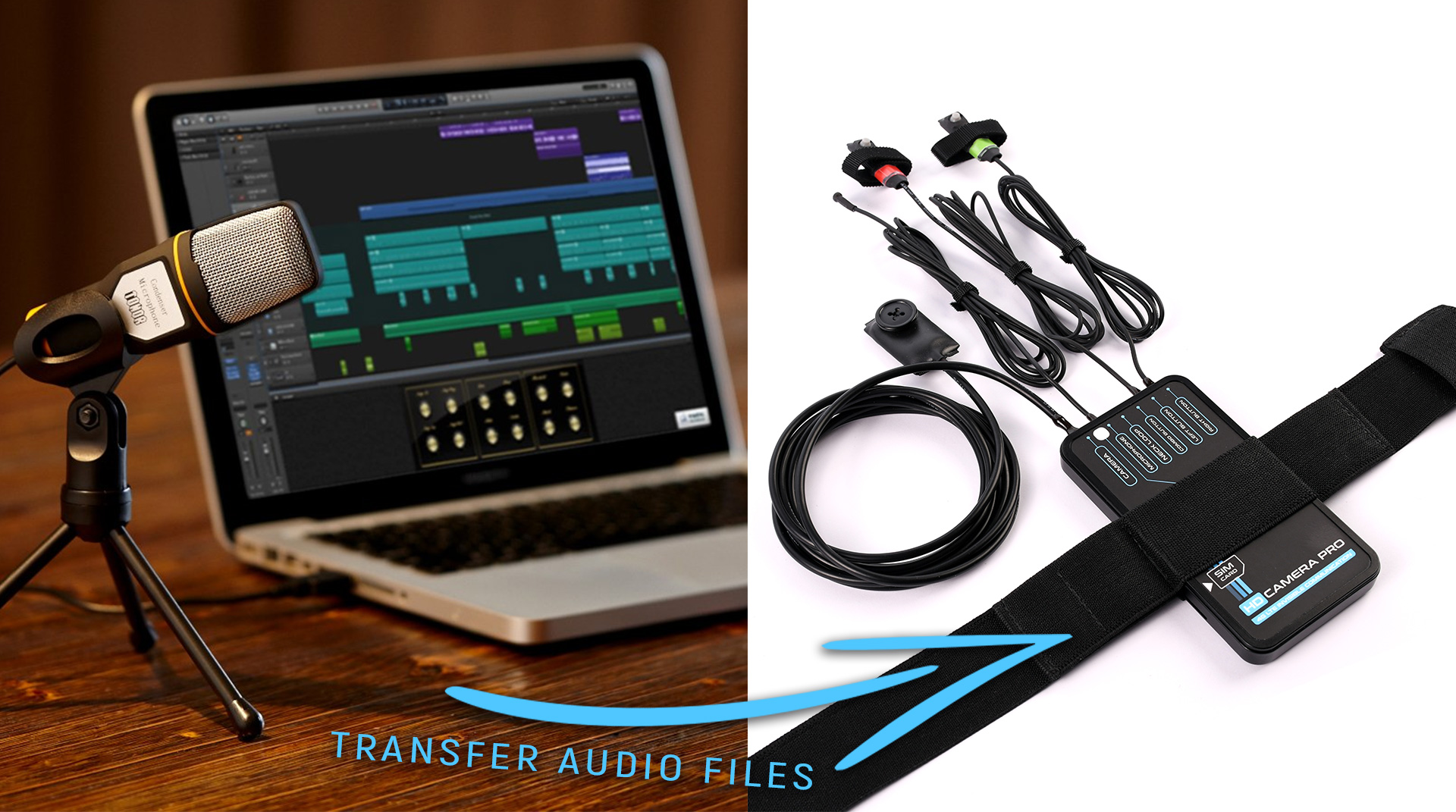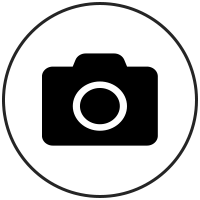 High Quality Auto-Focus HD 5M Camera 
The smallest and most compact Camera to capture crisp clear Photos from a piece of paper or documents, computer screen or monitor, indoor or outdoor aided with Auto-Focus to ensure that each snap is brilliant. The High-Quality high-resolution camera sensor captures all the details from any distance or angle making it clearly readable. With the high-quality Picture or Video your partner will be able to asses or assist instantly.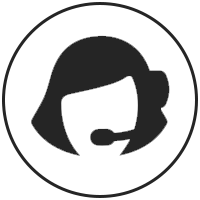 Intuitive In-Ear Guidance & Control Buttons
Intuitive control to stay calm during any kind of situation for communication with your partner. The completely Silent, No-Click Rubber hidden Control Buttons give you full control of the system: Snap Photos & Record Videos, Answer or Place a Calls, Navigate & fully control the built-in Audio Player without anyone noticing.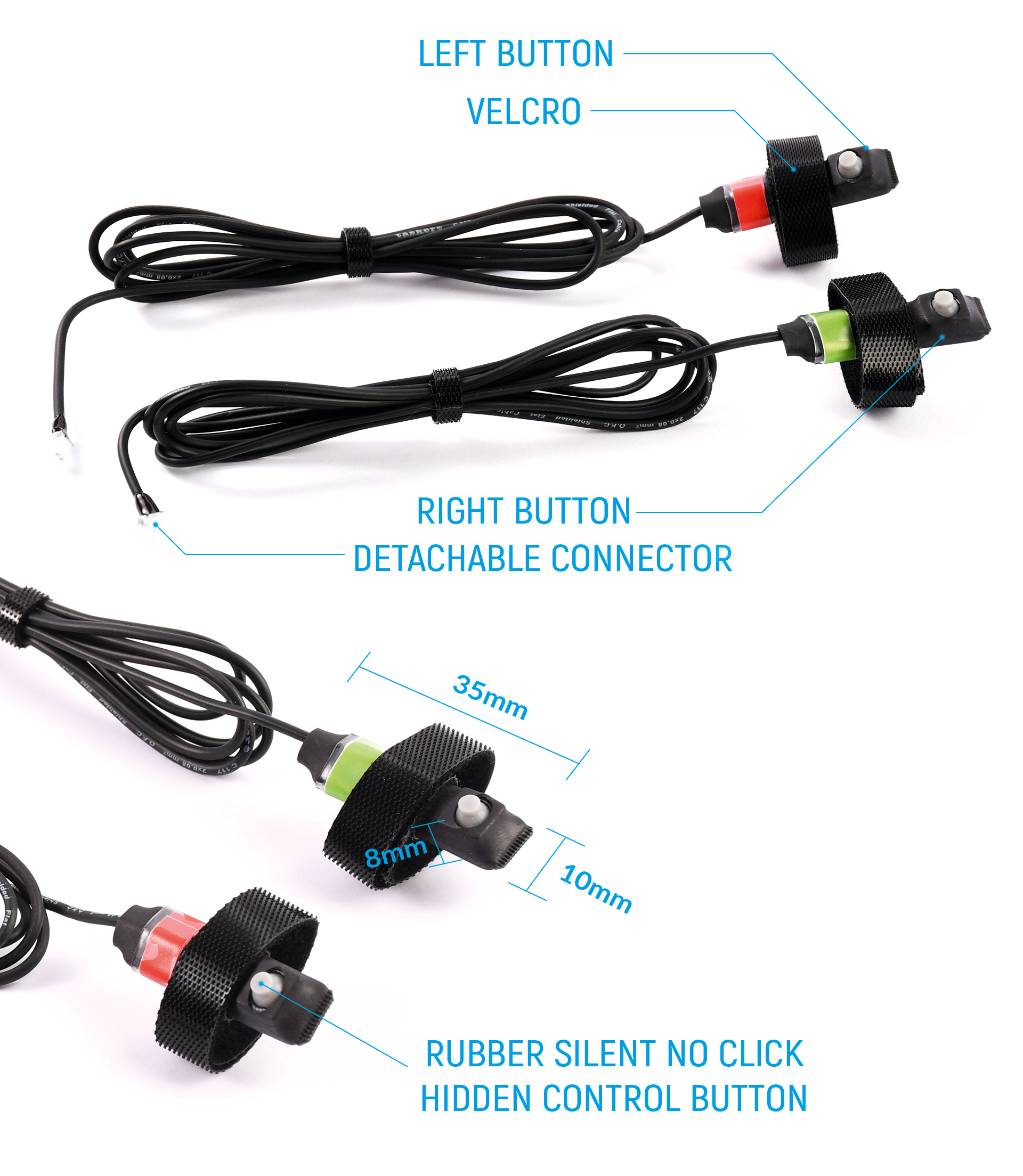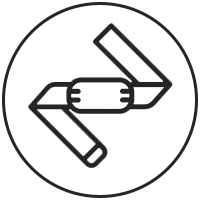 Easy Attachment Strap
Compact design to hide anywhere on your body, or to fit into any pocket. The included Attachment Strap helps attach the compact unit anywhere on your body easily concealing it for all types of circumstances no matter what you may be wearing.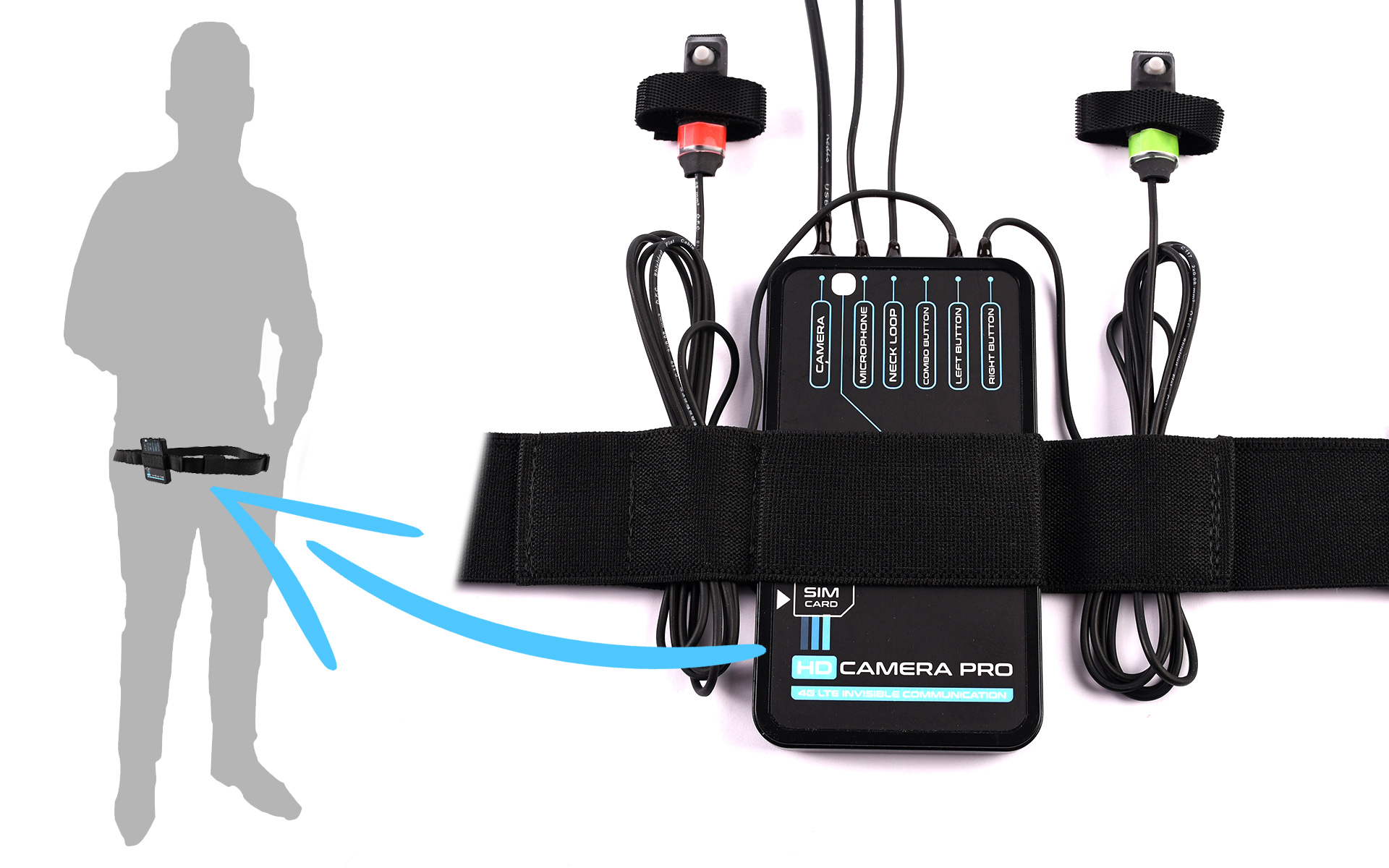 Detachable Standard & Button Cameras
A choice of Cameras that can be exchanged at any time. Change Cameras or detach cables that aren't needed. All cables are detachable and can be removed at any time to suit your situation. Quickly replace your Standard Camera with the Button Camera.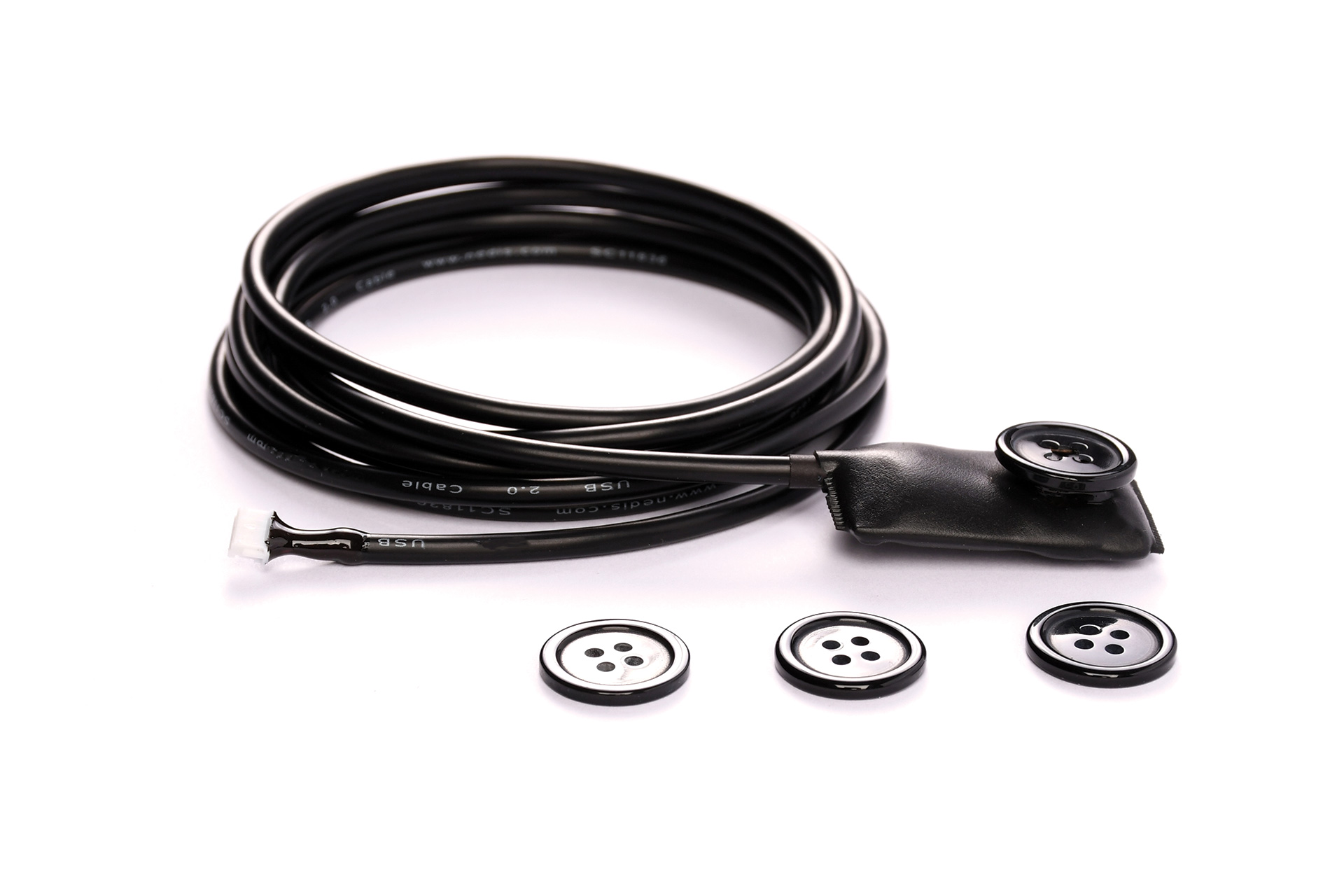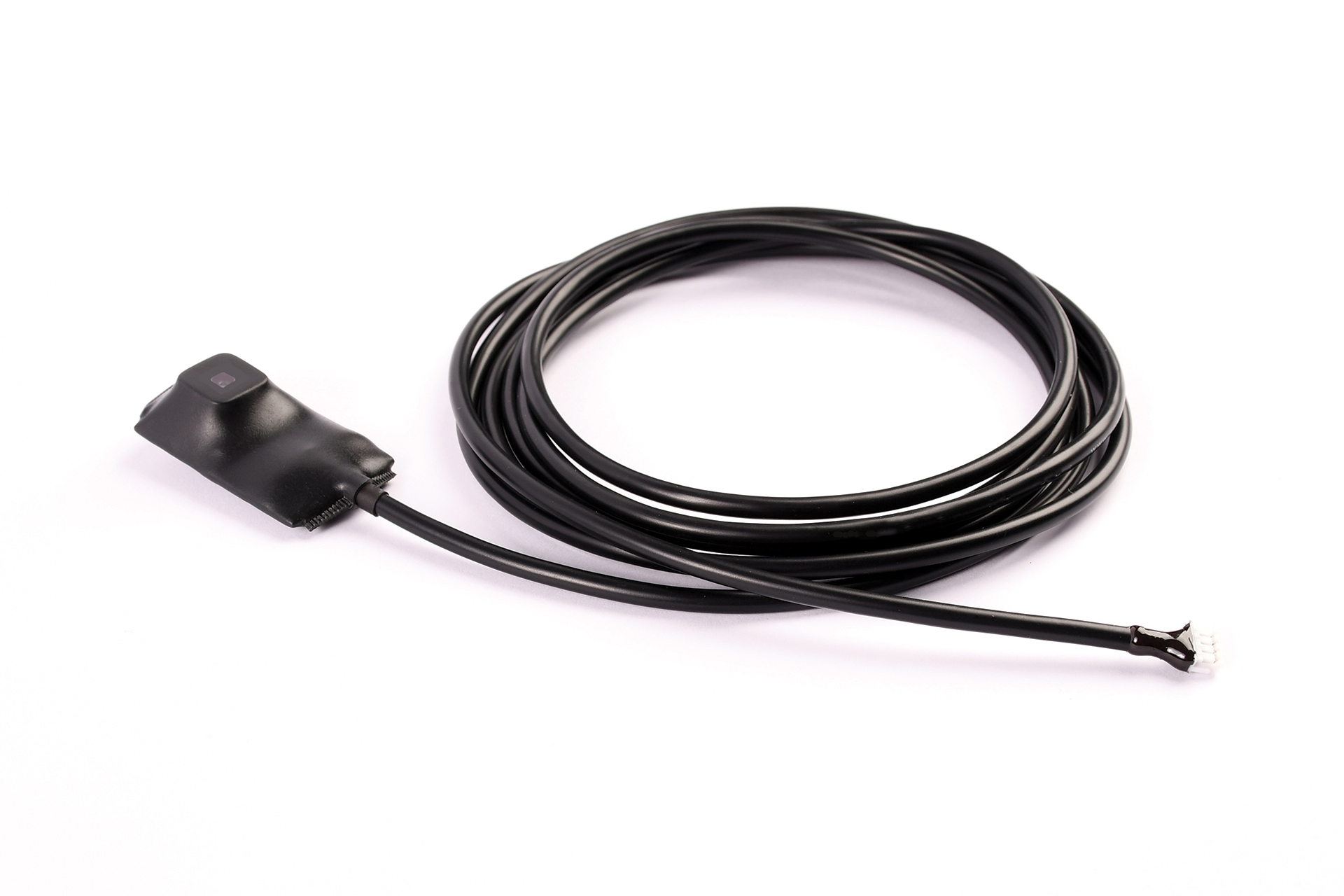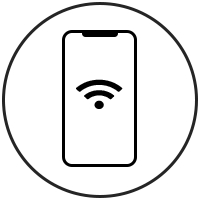 Convenient Configuration through WIFI
Conveniently Configure or Update your settings through your Mobile Phone's WIFI & Browser anywhere at any time. Easily tell your LTE/4G HD Camera PRO where to send the Photos & Videos, which Number to Call and other aspects.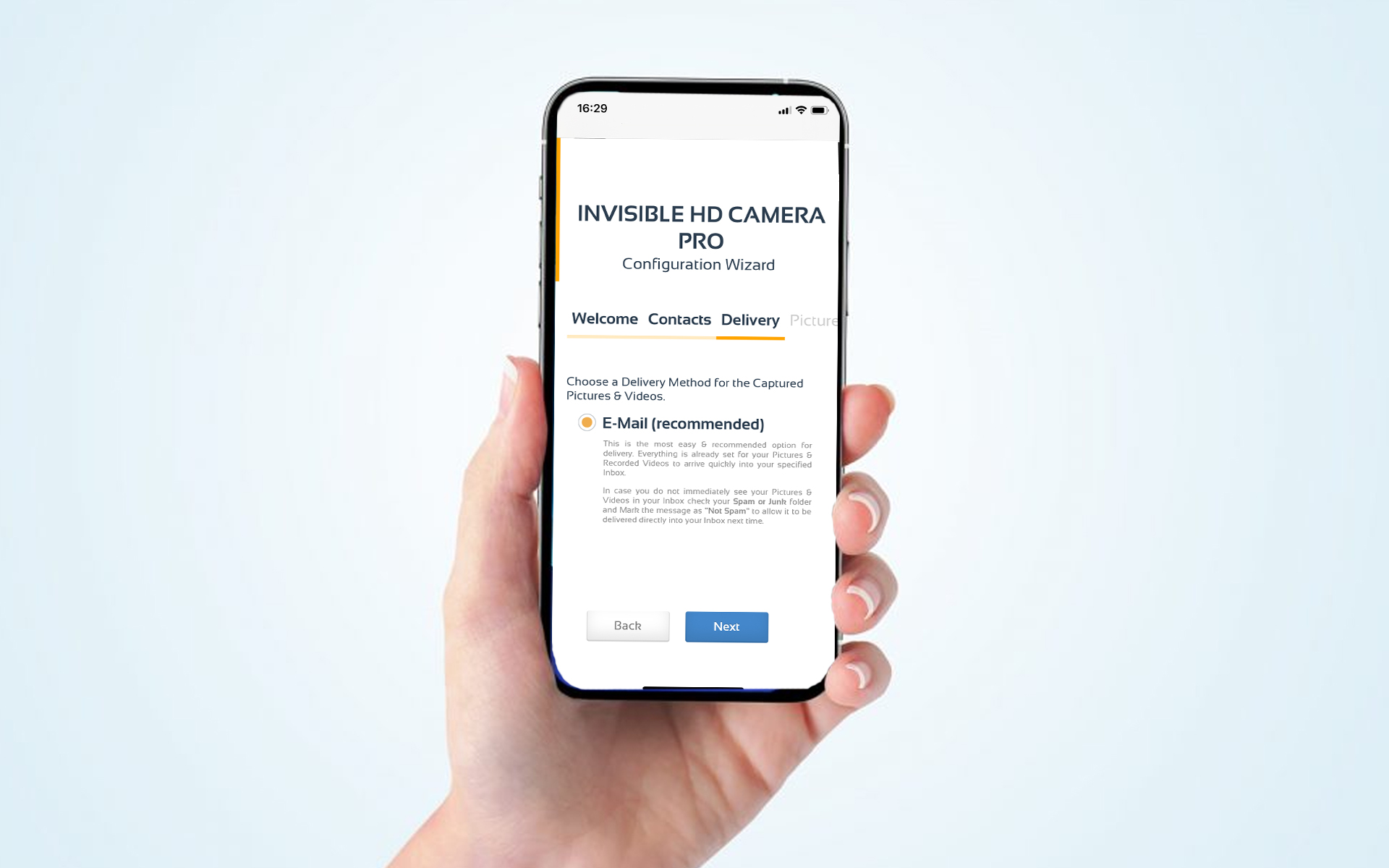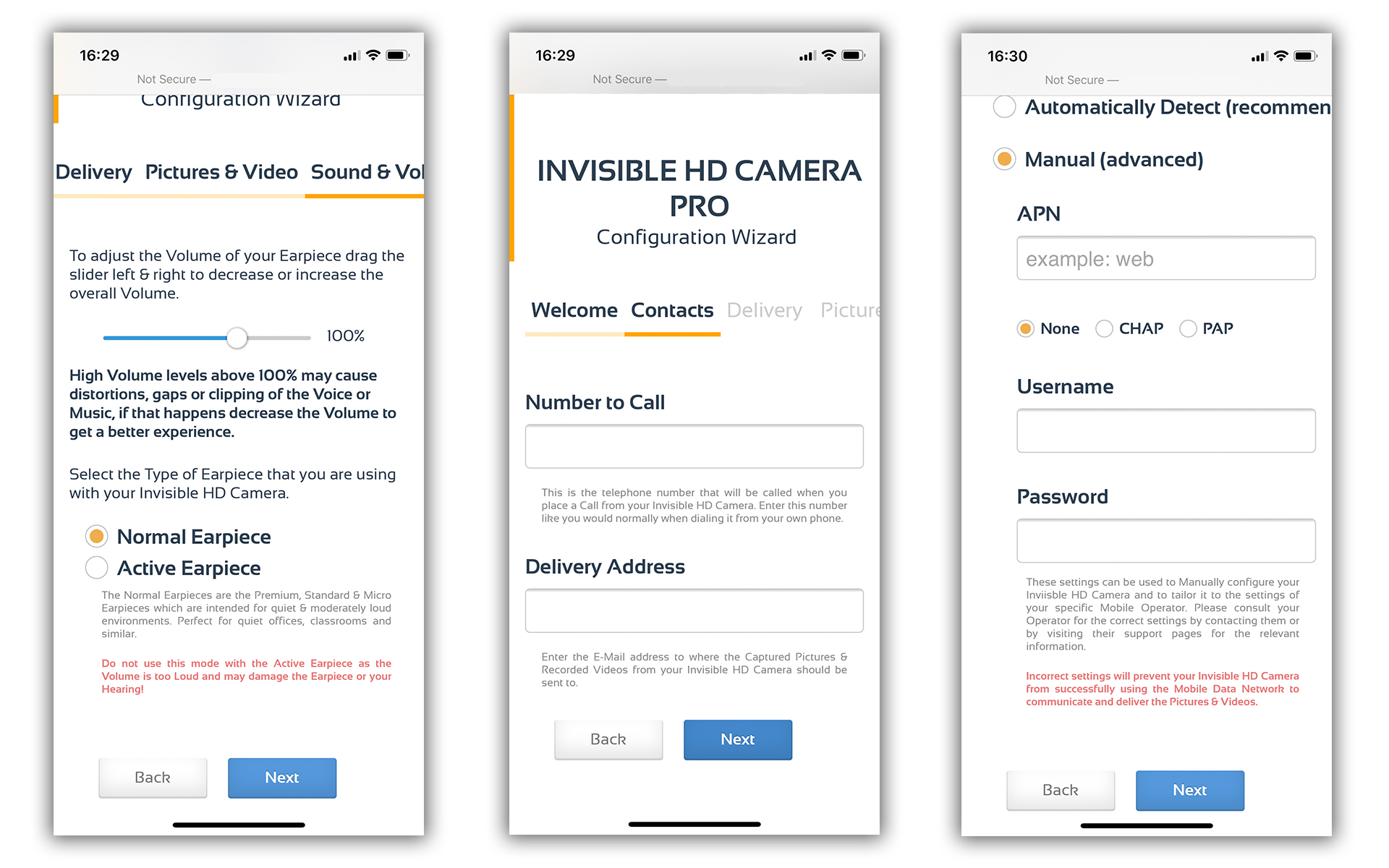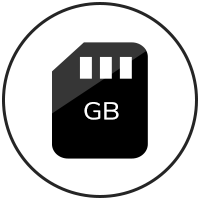 32GB Built-in Storage
High-Capacity storage to save all Captured Photos & Recorded Videos for easy access later, for hours of Prerecorded Audio material or Speeches and Presentations. Everything is stored and available by connecting it to a Computer through standard USB.
How to Wear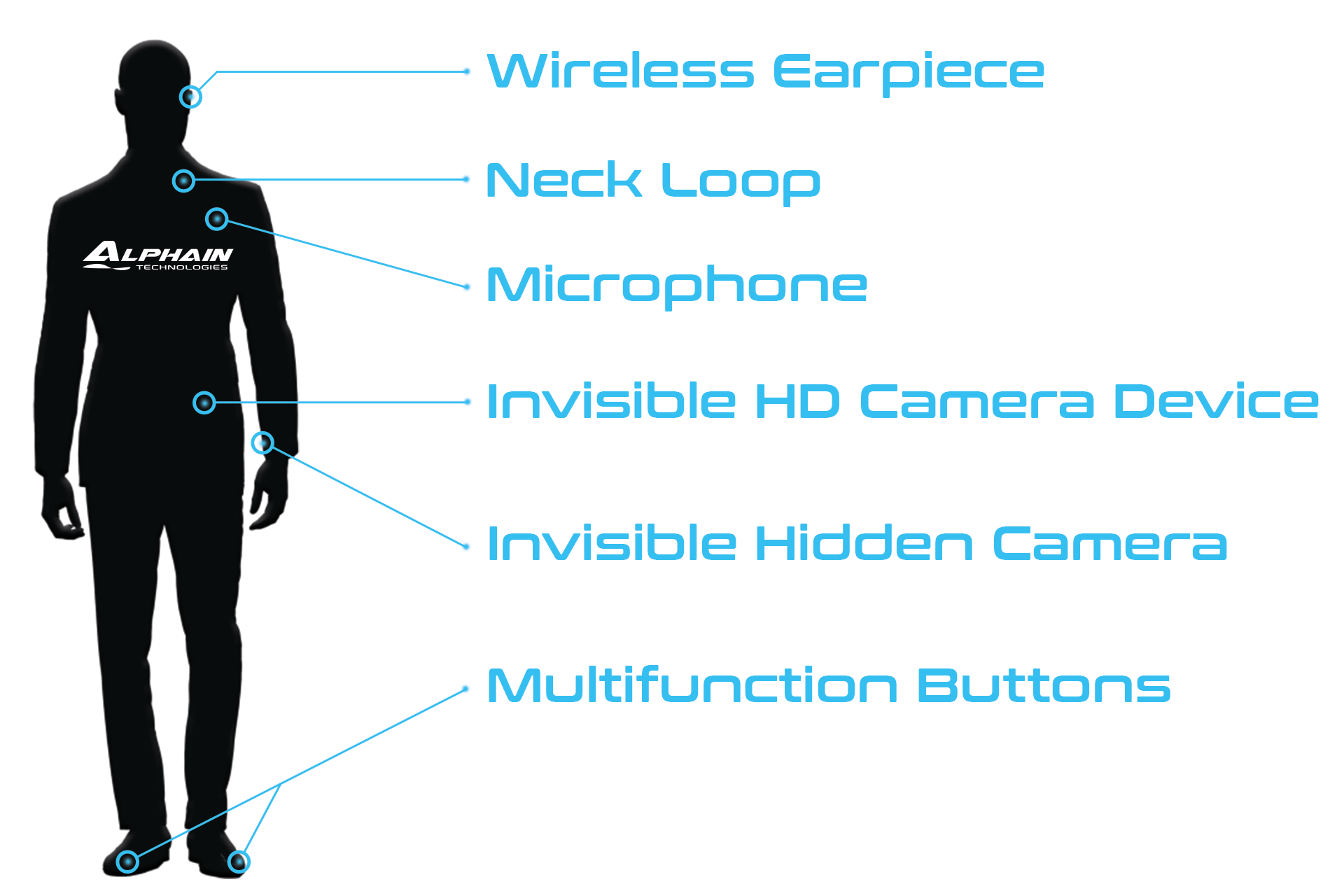 Kit Contents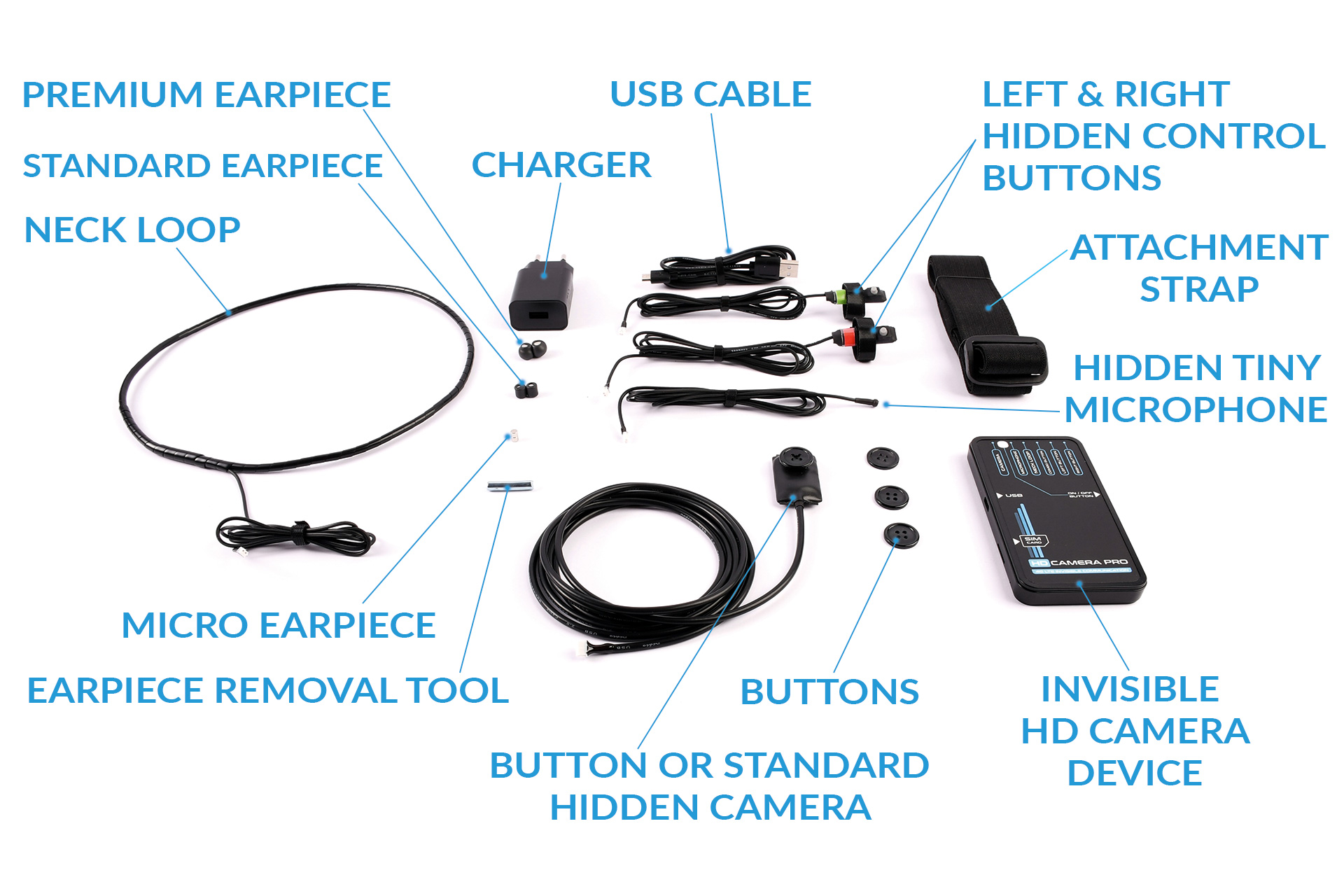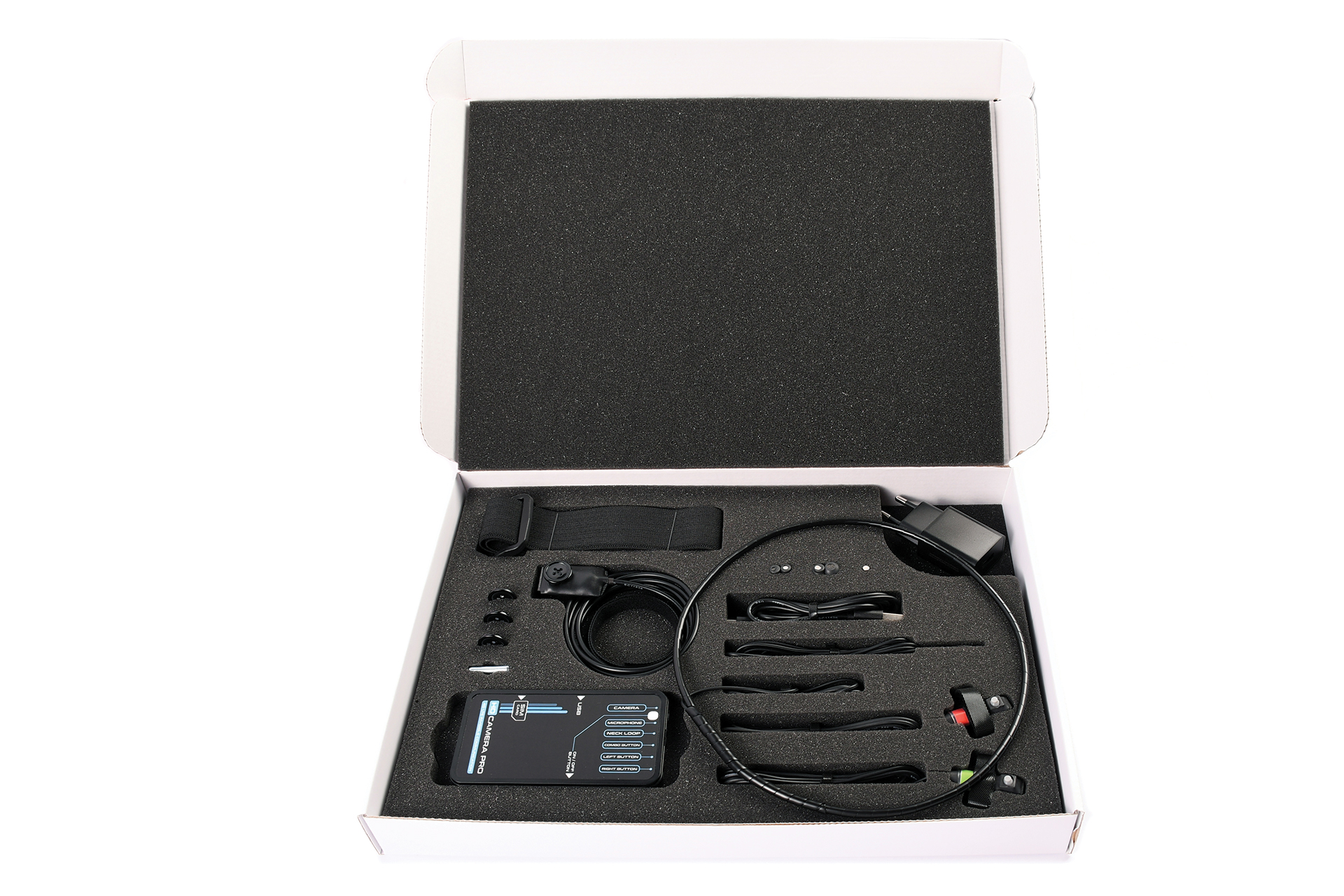 This Kit Contains:
1 x HD Camera PRO 4G/LTE Device
1 x Button or Standard Camera (depending on choice at purchase)
1 x Pair of Premium Earpieces
1 x Pair of Standard Earpieces
1 x Pair of Micro Earpieces
1 x Earpiece Removal Tool
1 x Easy Attachment Strap
1 x Hidden Control Buttons (Left & Right control button)
1 x Neck-Loop
1 x Microphone
1 x USB Charger
1 x USB Data & Charging Cable
 
Specifications
System
High-Performance Multi-Core Platform & OS

Tailored specifically for best User-Experience
Built-in Memory
32GB Storage

(28GB Available to User for Media stroage)
Mobile Connectivity
High-speed 4G/LTE (CAT 3 - 100Mb/50Mb)
VoLTE Support for High-Quality Voice
Supports 3G/2G (UMTS/HSDPA/HSUPA/EDGE)
Mobile Bands
INTERNATIONAL:
LTE-FDD: 800, 900, 1800, 2100, 2600 MHz
3G: 900, 1800, 2100 MHz
2G: 900, 1800 MHz

US:
LTE-FDD: 700, 850, 1700, 1900 MHz
3G-UMTS: 850, 1700, 1900 MHz
2G: 850, 900, 1800, 1900 MHz


Compatible with AT&T, T-Mobile





* Check with your selected Carrier which frequencies are available in your area.

Range
No distance limit - Unlimited range
Only needs Mobile Signal (4G/3G/2G)
SIM Card
Standard Nano-SIM
Camera (Standard & Button)
High-Quality 5 MEGAPIXEL Sensor
with Auto-Focus (10cm-infinity)
Picture: 2594x1944 Pixels (5 MP)
Video: 1920x1080 Pixels (FULL-HD)
Camera Dimensions
Standard Camera: 40 x 25 x 10 millimeters (LxWxH)
Button Camera: 40 x 25 x 12 millimeters (LxWxH)
Button Lens Diameter: 17 millimeters (approx.)
Audio
VoLTE & Wide-Band Codec Support
for High-Quality Digital Voice Communication
Audio Format Support
AC3, AAC, OGG, MP3, FLAC, WMA
Battery
Internal Rechrageable 2000mAh
Battery Life

up-to 3 hours of Active Use (typical use)

* this figure will depend on the actual situation, activity, such as how many photos, recordings and on the number of lengthy calls made, volume level and signal quality therefore it can be less.

** Battery life can be extended for any period of time by using a suitably sized standard USB Power Bank with the LTE/4G HD Camera PRO unit

Connectivity

Micro-USB
(MTP to Transfer Audio, Pictures, Videos)

* MTP is supported on Windows & Linux. MacOS offers limited support and a suitable Windows or Linux computer may need to be used instead.

WIFI 2.4G
(for easy Configuration via Mobile Phone)

Interface
User-Friendly in-ear Voice-Guide for Active Guidance & Notifications
Control Buttons
Completely Silent, No-Click, Rubber-based, Rugged Control Buttons

approx. 130 cm Cable length
Control
Full-Control via Hidden Control Buttons
for Snapping Pictures, Recording Videos, Placing & Answering Calls
Full Navigation support for Built-in Player for Play, Pause, Rewind, Fast-Forward, Next, Previous Track
Microphone
Tiny High-Gain Microphone with Adaptive Gain to capture Whispers or in-room Conversation

approx. 130 cm Cable length
Detachable Accessories
All Cables detachable & Switchable Cameras on-the-fly
Earpiece Support
Compatible with all of our Earpieces

Premium, Standard, Micro & Active Earpiece
(supports ACTIVE EARPIECE MODE for even finer adjustment)
Voice Communication
Using HQ Voice-Call via Mobile Network (LTE/3G/2G)
Delivery Methods
Pictures & Videos: via E-Mail

Easy or Custom delivery mode for use with custom private server
Dimensions
115 x 65 x 12 millimeters (LxWxH)